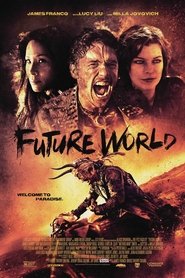 A young boy searches a future world wasteland for a rumored cure for his dying mother.
Adventureland
In the summer of 1987, a college graduate takes a 'nowhere' job at his local amusement park, only to find it's the perfect course to get him prepared for the real world.
Spread
In Los Angeles, Nikki is homeless, car-less and closing in on 30, but he's amoral, good-looking, and adept in the sack, moving from one wealthy woman of 35 or 40 to another, a kept boy-toy. His newest gig, with Samantha, an attorney whose house overlooks L.A., is sweet, although it's unclear how long she'll put up with him. Then Nikki ...