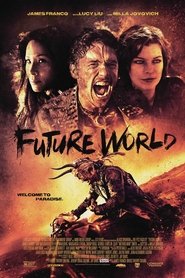 A young boy searches a future world wasteland for a rumored cure for his dying mother.
Garden State
Andrew returns to his hometown for the funeral of his mother, a journey that reconnects him with past friends. The trip coincides with his decision to stop taking his powerful antidepressants. A chance meeting with Sam - a girl also suffering from various maladies - opens up the possibility of rekindling emotional attachments, confronting his psychologist father, and perhaps beginning ...
How High
Multi-platinum rap superstars Redman and Method Man star as Jamal and Silas, two regular guys who smoke something magical, ace their college entrance exams and wind up at Harvard. Ivy League ways are strange but Silas and Jamal take it in a stride -- until their supply of supernatural smoke runs dry. That's when they have to start living by ...